Administration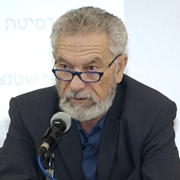 Arch. Dr. Arie Nesher
Professional Director - The Porter School of Environmental Studies
Dr. Nesher is an architect and city planner. He received his B.Arch. from the Pratt Institute, M.Arch., M.C.P (City Planning), and Ph.D. in City and Regional Planning from the University of Pennsylvania. He served as the Chief Architect of the National Project Renewal for the State of Israel and the Jewish Agency, and as consultant to the Mayor's office in Tel Aviv for urban development and rehabilitation. He also served as the Chief Architect of the Israel Ministry of Housing and Construction. In his architectural practice in Israel and the United States, his projects have included design of public facilities, commercial and office space, residential development and rehabilitation, industrial parks and environmental initiatives. He has taught courses on environmental planning, urban renewal and the history of modern architecture.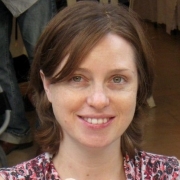 Shira Leon-Zchout
Program Coordinator - The International MA Program
M.Sc in Desert Studies at Ben- Gurion University of the Negev. B.Sc in Biotechnology and Environmental Sciences at Tel- Hai Academic College. Graduate of the Arava Institute for Environmental Studies.
Conducted a research on the Environmental Movement in Israel, worked at EcoPeace Middle East (former: Friends of the Earth Middle- East) to promote regional cooperation between Israel, Jordan and the Palestinians over shared environmental resources. Worked in education and leadership training, volunteered in several environmental and coexistence educational initiatives in Israel and abroad.