TATA Foundation Scholarship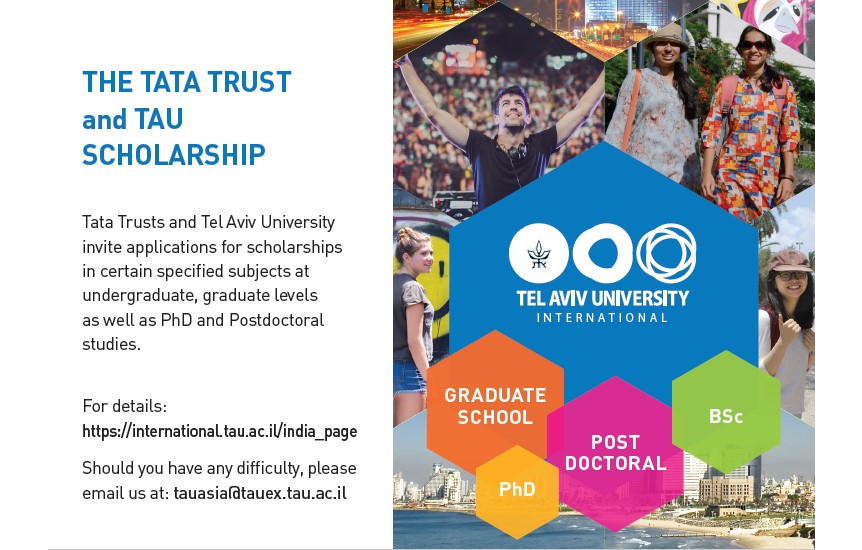 ​​
TATA Foundation has established a fund to support Indian students to come and study in Israel.
These grants can be applied to help cover tuition for Undergraduate in the MA program in Environmental Studies.
and will cover both tuition and dormitories.
Eligibility for the scholarship is only for incoming students that were accepted and have confirmed their registration.
Scholarship recipients are required to be from India.
For additional information, please see this page.
You are welcome to contact us via e-mail.