New Dead Sea Research Institute Opens
New institute will be a center for the study of life in extreme conditions, increasing our understanding of important environmental issues.
After five years of construction, The Dead Sea Research Institute was inaugurated on the 23rd of November. Established by the Tamar Regional Council in collaboration with Tel Aviv University, Aravah R & D , the Porter Foundation, the Porter School of Environmental Studies the ICA Foundation, and the Ministry for Regional Development, will coordinate with the Institute's academic studies in coordination with other Tel Aviv University researchers engaged in relevant research.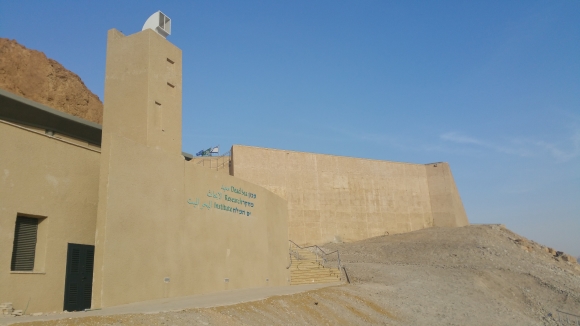 Institute photos provided by the courtesy of Tamar Regional Council
By exploring, researching, and learning from life in the extreme conditions The Dead Sea, the institute will expand and create new fields of research and understanding.  In particular, the institute will be a center for studying the effects of climate change on the region, groundwater mining and the devastating phenomenon of sinkholes around the Dead Sea, as well as essential and pressing questions about the development and rehabilitation of the Dead Sea itself.