The Porter Post-Doctoral Fellowship
The Porter Fellowship program is a post-doctorate fellowship for excelling young researchers with a PhD from academic institutions in Israel or abroad. The program was founded with the goal of introducing to the Porter School of Environmental Studies (PSES) in particular and the Tel Aviv University in general, bright vigorous new researchers in all aspects pertinent to environmental studies.
This challenging program encourages the development of new interdisciplinary study themes, and attracts young researchers who consider their future to be in studying different facets of the environment. Fellows on the program benefit from fixed terms of academic positions (one or two years) funded by PSES, and a unique opportunity to make headway in a creative, enriching and challenging environment. They integrate into PSES activity as researchers and lecturers, and many former fellows have now become academic faculty members of the Tel Aviv University and other academic institutions.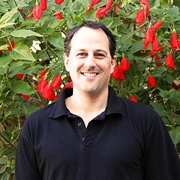 Dr. David Katz – Faculty of Management, 2009
(Presently David is a lecturer in the Department of Geography and Environmental Studies at Haifa University)
David's fellowship was as a joint appointment with the Recanati School of Management. He taught courses in corporate environmental strategy, environmental economics and environmental policy. His research interests include environmental and resource economics; links between economic development and resource consumption; water policy; and corporate environmental management and strategy.
David was the Professional Director of the Akirov Institute for Business and the Environment between 2010-2011.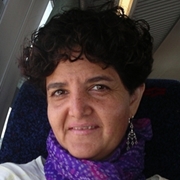 Dr. Orly Lahav – School of Education, 2009
Orly's interdisciplinary research integrates information technology (IT), cognitive science, learning, and special needs populations. Her research and development (R&D) work focuses on two main areas: one is the R&D of virtual environments that are based on perceptual and conceptual concepts and are adaptable to special needs populations, and the other is cognitive research on understanding how students learn interdisciplinary environmental educational subjects as a result of IT base learning.
Dr. Yuval Sapir – Department of Molecular Biology and Ecology of Plants, 2009
(Presently Yuval is the Director of the Tel Aviv University Botanical Garden)
Yuval's research interests include pollinator-mediated selection and floral evolution; plant evolution under climate change; pollination ecology; molecular ecology; and the speciation and conservation of Oncocyclus irises.
Dr. Efrat Blumenfeld-Lieberthal – Faculty of Arts, 2008
Efrat was awarded her PhD from the Faculty of Architecture and Town Planning at the Technion, Israel Institute of Technology. Her thesis focused on the dynamics of urban morphology, using both scientific and historical concepts and techniques to suggest a new approach to understanding the spatial behavior and structure of cities. Her first post-doc research was undertaken at the Centre for Advanced Spatial Analysis (CASA) at University College London (UCL). Her research interests are in urban complexity, i.e. the complex characteristics of physical features of cities.
Dr. Ravit Hananel – Department of Public Policy, 2007
Ravit's research focuses on distribution of land and space, and rights and policies pertinent to land, planning and environmental resources. Her research on land rights and policy considers the links between the concepts of "the public good" and "conflict of interest" in relation to decisions made by public regulatory bodies, and is interdisciplinary in nature, combining political, social and legal analyses. Another research area looks at the relationships between local and national government and Israel's land and planning policy, also exploring corruption, equality and reforms. With regard to environmental resources and policy, Ravit's qualitative research addresses the allocation of environmental resources (the Commons), different definitions of the Commons in various developed countries, and how activities of interest groups affect this definition.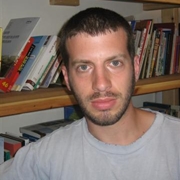 Dr. Uri Gordon – Department of Political Science, 2006
(Presently a lecturer at Loughborough University, UK)
Uri researched the development of practical ecology in Israel and the analysis of networking between activists and their broader political stances. Through a parallel research track examined the political opinions and involvement of participants through an extended series of interviews.
Dr. Eli Galanti – Department of Geophysics, 2004-2006
Eli was awarded a BSc Magna Cum Laude in Geophysics and Planetary Sciences at TAU, and a PhD in Physical Oceanography from the Weizmann institute of Science. His thesis focused on El Nino as a dramatic climate change phenomenon in the tropical Pacific Ocean and the atmosphere above it. He used advanced model and data analysis to understand and predict El Nino.
Dr. Dafna Disegni – School of Economics, 2004-2006
Dafna's main research interest revolves around environmental regulations and trade, in the context of increasing demand for environmental goods by consumers, and the increase in market concentration at various stages of the industries subject to environmental regulation. Additional projects address possible incentives to strengthen international cooperation for the control of water quality and the design of an optimal auction system for water allocation among farmers. Only limited experience for market-based management of such a vital resource is presently available.
Dr. Amit Huppert – Department of Zoology, 2004-2006
Amit's scientific research is interdisciplinary in nature, encompassing ecology, climate, statistics and mathematics, and uses a wide range of population and ecological models (including predator prey, meta-population and epidemiological models), some of which interface with climate-ecology interactions. Amit found that the best way to understand many ecological and environmental problems is through a combination of mathematical modeling and properly formulated statistical assessments of real data.
Dr. Dov Khenin – Faculty of Law, 2004-2006
(MK Dov Khenin has been a Member of Knesset – the Israeli Parliament, since 2006)
MK Dr. Dov Khenin was Head of the Environmental Justice Program at Tel Aviv University, a joint initiative of the Faculty of Law and PSES. Dov was trained as a lawyer specializing in constitutional and public law and in human rights issues. He was awarded a PhD in political science from TAU, and his post-doc at Oxford University focused on environmental politics.
Dr. Hadas Mamane – Faculty of Engineering, 2004-2006
Following training as a Chemical Engineer (BSc) and Civil and Environmental Engineer (MSc) at the Technion and gaining industry experience, Hadas pursued doctoral studies at Duke University, NC. Her doctoral research focused on the interaction between particles and the aquatic environment. In particular she studied the impact of particle-microbe interactions on ultra-violet (UV) disinfection, the spectral sensitivity and physiochemical properties of bio-particles (natural and laboratory cultured spores and viruses), organic and inorganic particle characterization, and the effects of nano-particles, macro-particles and particle-aggregated microbes on light scattering in UV reactors.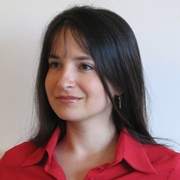 Dr. Dorit Kerret – Department of Public Policy, 2004-2006
Dorit's primary research focus is on complementary approaches to environmental enforcement that aim to promote environmental compliance and improve environmental performance. Among these systems are voluntary agreements, environmental management systems and information systems. She conducted comparative empirical research on Pollutant Release and Transfer Registers (PRTRs) around the world, striving to suggest explanations for the differences in the performance of these systems in different countries. Dorit is also involved in comparative research regarding the perspectives of Israelis and Palestinians regarding the implementation of water related sections of the Oslo II Agreement.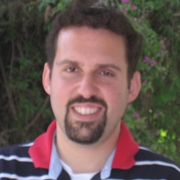 Dr. David Schorr – Faculty of Law, 2004-2006
David earned his B.A. in history from Columbia College, NYC, and an M.A. in military history from Yale University. His legal studies began when he moved to Israel in 1996, and he was awarded an LL.B. from the Hebrew University in Jerusalem. He then completed an LL.M. and J.S.D. at Yale Law School. His dissertation focused on water law in the western United States combining legal history and property theory to analyze the prior-appropriation doctrine of water law. Returning to Israel, David began teaching environmental law and torts at the Buchmann Faculty of Law, and became involved with the Environmental Justice Program of the Cegla Clinical Education Program. His research interests include reform of Israeli environmental law and theoretical aspects of environmental law, especially the connections between environmental protection and distributive justice. He is also interested in contributing to the strengthening of environmental NGOs in Israel.